Dan Prud'homme
Hilton Head Office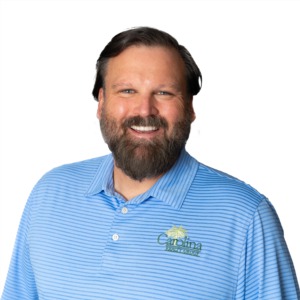 Dan Prud'homme of Carolina Realty Group (CRG) is not the typical Broker in Charge. His vision, entrepreneurial spirit and zeal to overcome the real estate industry's toughest challenges have been instrumental in CRG's rise to prominence in the Hilton Head Island market.
Dan joined his father, Gerry, in 2003 and together became one of the island's most respected names in real estate under the moniker Prud'homme and Associates. While at Sea Pines Real Estate Company they were the most productive of any entity, amassing over $900 million in sales during a five-year period.
Reformed as the Carolina Realty Group in late 2007, they led all teams and individuals in sales during what many consider to be the toughest real estate market ever on Hilton Head Island. In 2008, CRG produced $107 million in sales or 21.3% more than the area's second most successful team. In 2009, CRG duplicated its effort almost to the number, surpassing its closest competitor by a whopping 39.5%.
CRG's prosperity has been fueled by Dan's foresight and inventiveness. In early 2008 he was one of the first to recognize the opportunities the impending foreclosure market would avail and positioned CRG for unmatched success. During these trying times area-wide production tumbled 17.2% from 2008 to 2009, but CRG's production continued to steam along.
The advent and effectiveness of the internet as a primary marketing tool has long-been one of Dan's focal points for CRG. Visitors to CRG's web-site, www.thebestaddressintown.com, will find the most comprehensive and reliable source for real estate information on Hilton Head Island and Bluffton. Under Dan's tutelage the site is ever-changing, providing more and more timely information for those seeking knowledge about the area market.
Dan was born in Lowell, MA. in 1971 and served in the US Air Force for five years. He has lived in the Hilton Head Island area for 18 years and spends his personal time with his wife Sheri and their daughter Dora.